Kodály
körönd
-
Hübner
court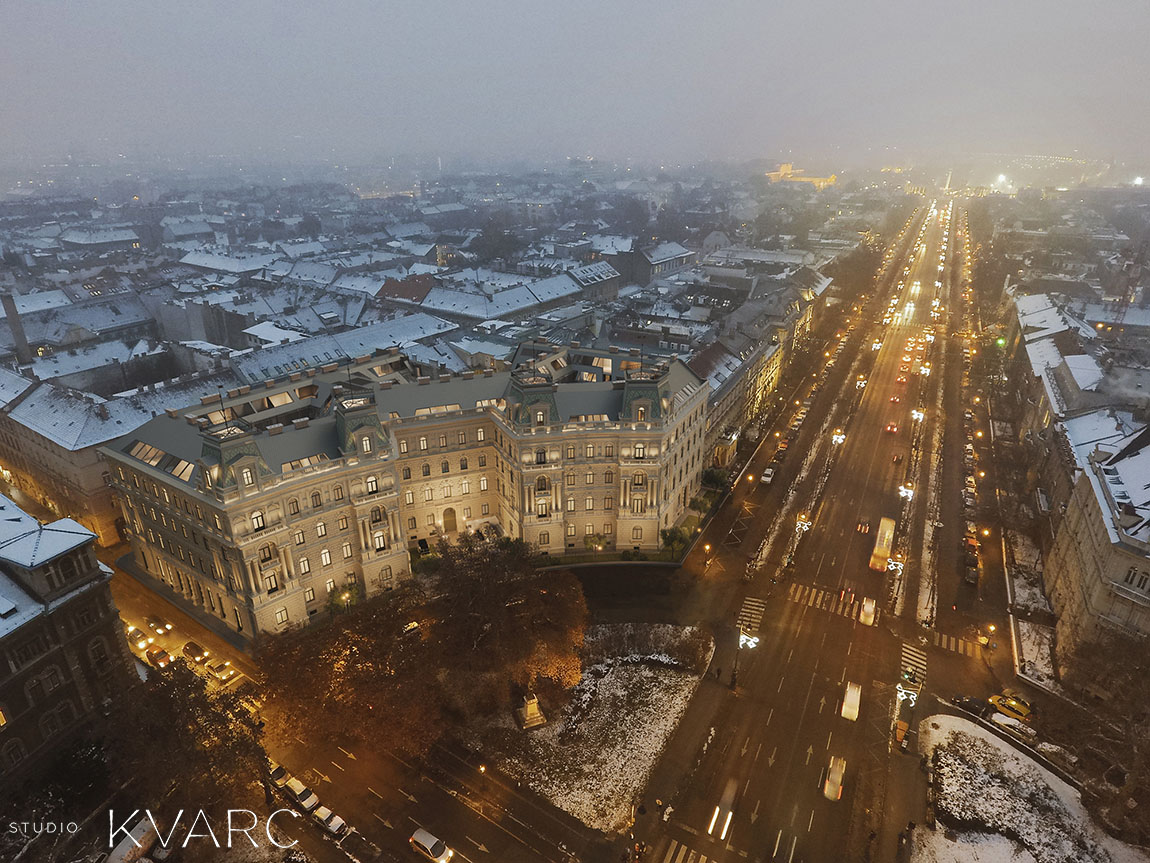 Budapest, 92-94 Andrássy Avenue, attic extension and complete reconstruction
Scale: addition of net 2500 m2, 17 new apartments
Investor: Mark Home Invest

The Kodály Körönd and its surrounding area have an outstanding importance in the cityscape, a very finely edited area in the poetic line of Andrassy Avenue, a green oasis, the last third point towards Hősök tere, where the way of building characteristically changes, foreshadows the green of the Városliget.
Each of the four buildings in the space represents a characteristic design, but follows a unified edition. Among the Neo-Renaissance buildings, 92-94 Andrássy Avenue, also known as the Hübner Court, represents the French Neo-Renaissance style. The building, designed by Gyula Bukovics, reminds us of French castles with its proportions, details and characteristic lightness. Each of the four palaces of the Kodaly Körönd is constructed with four towers, four cour d'honneur, at the intersection of four, in almost numerical complexity. All the towers are still there except the two western towers of the Hübner Court. Standing on the square one can sense their painful absence.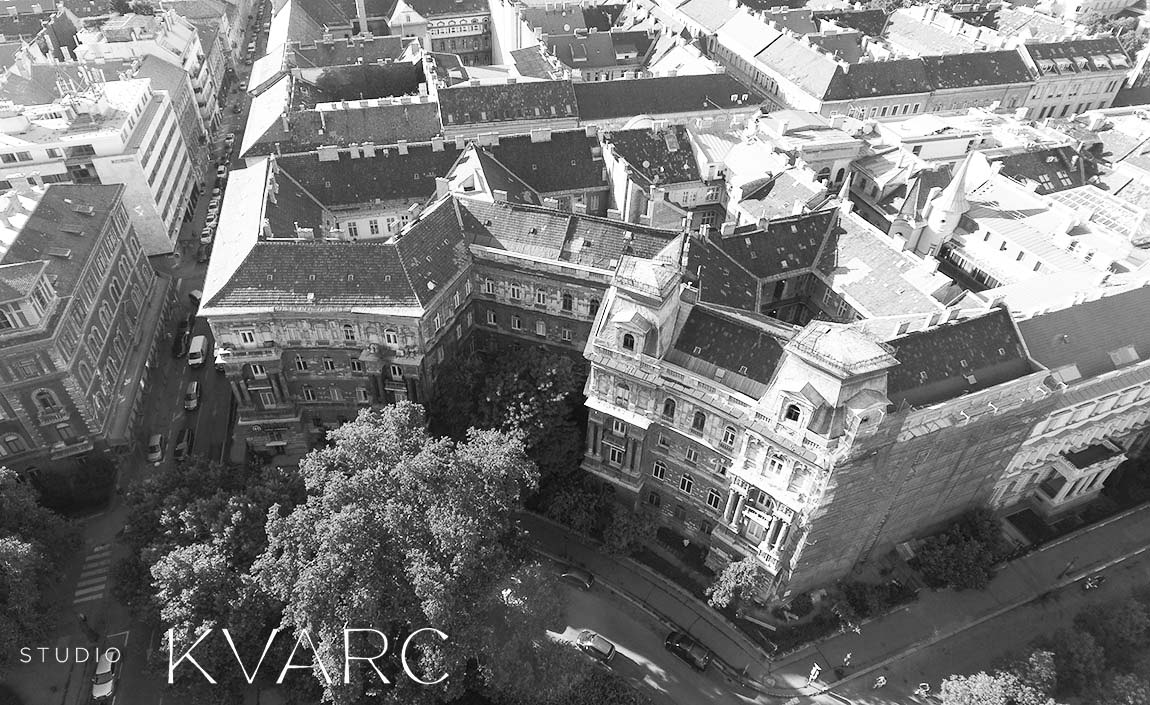 Even with such lifetime loft conversions for the building, we feel it is important that the construction should not be a necessary constraint on the house, but represent an added value. The loft conversion should be carried out at the same standard, representing the same quality that the building represented when it was born in 1884. We have planned the complex renovation of the house and the construction of high-quality apartments in the attic, the construction of which has already begun.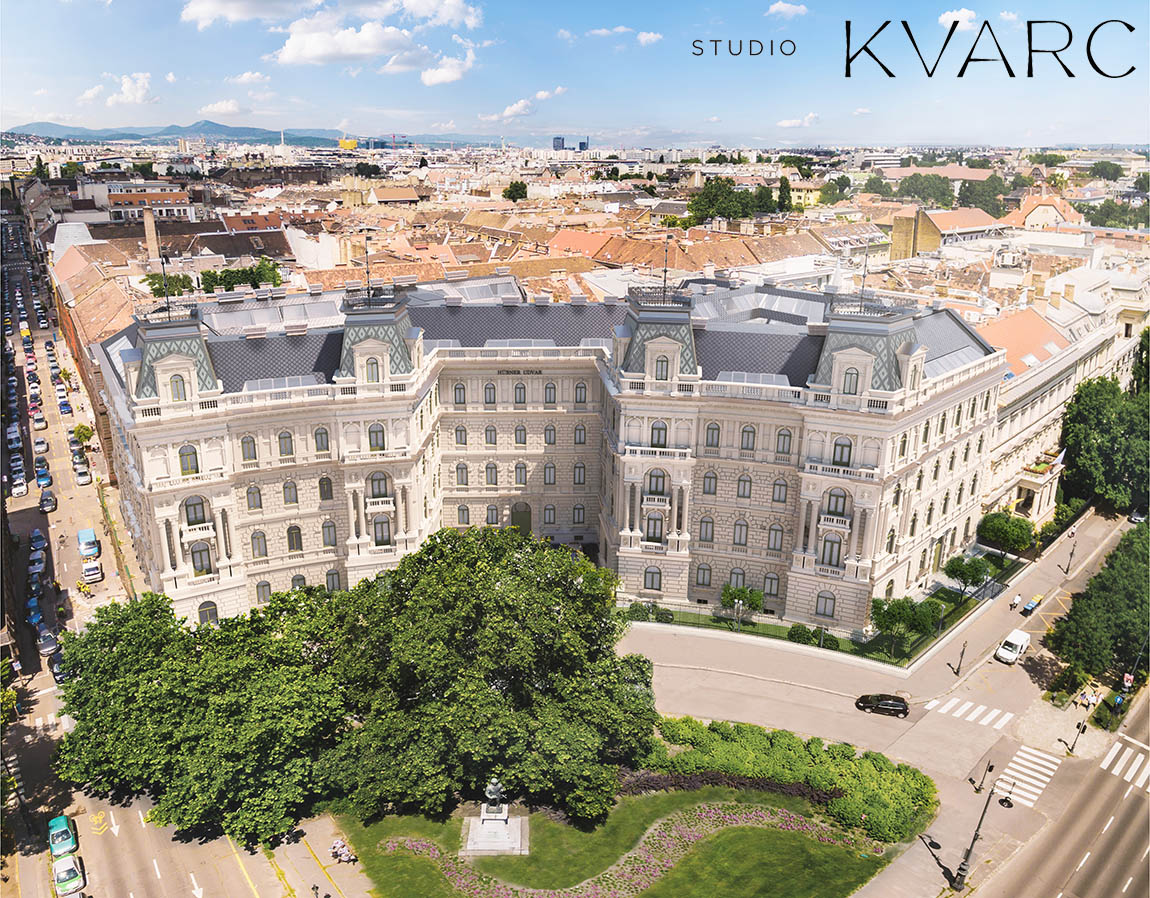 The towers that were once lost are returned onto the roof as they were once built by Nándor Hübner.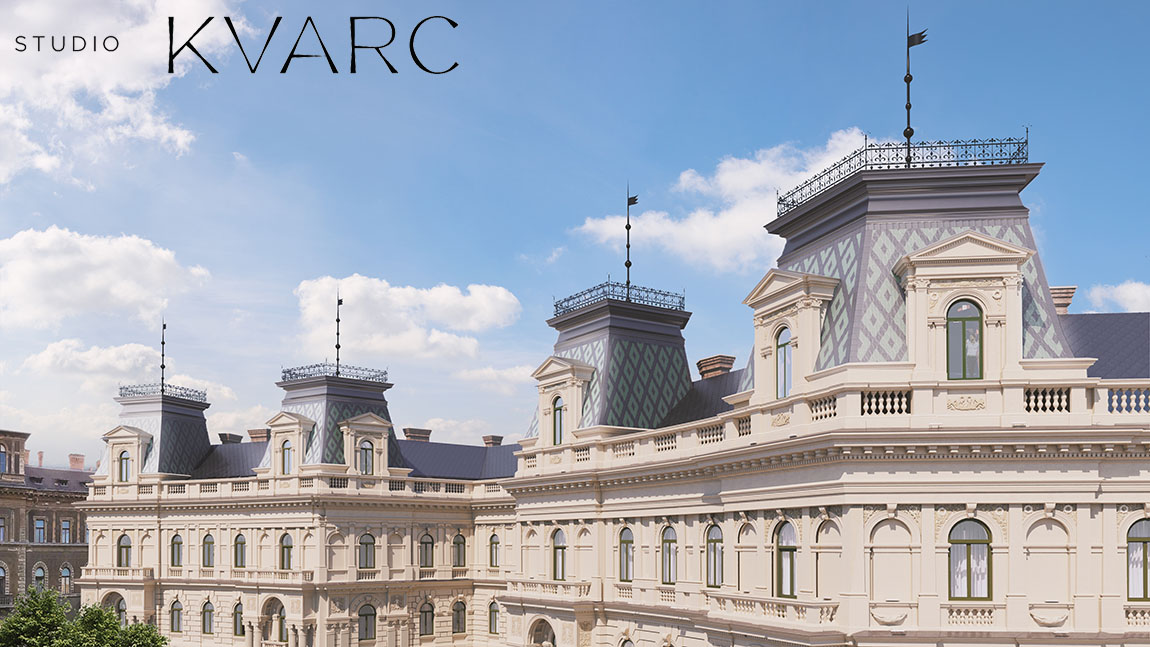 The inner facades of the building are also renovated. The elaborately wrought iron railings, ornamented staircases, and terrazzo tiles with geometric patterns will regain their original splendor. For the comfort of the residents of the condominium, the inner courtyards have been rethought: accessibility, cladding harmonizing with the architecture, exterior cladding and green surfaces.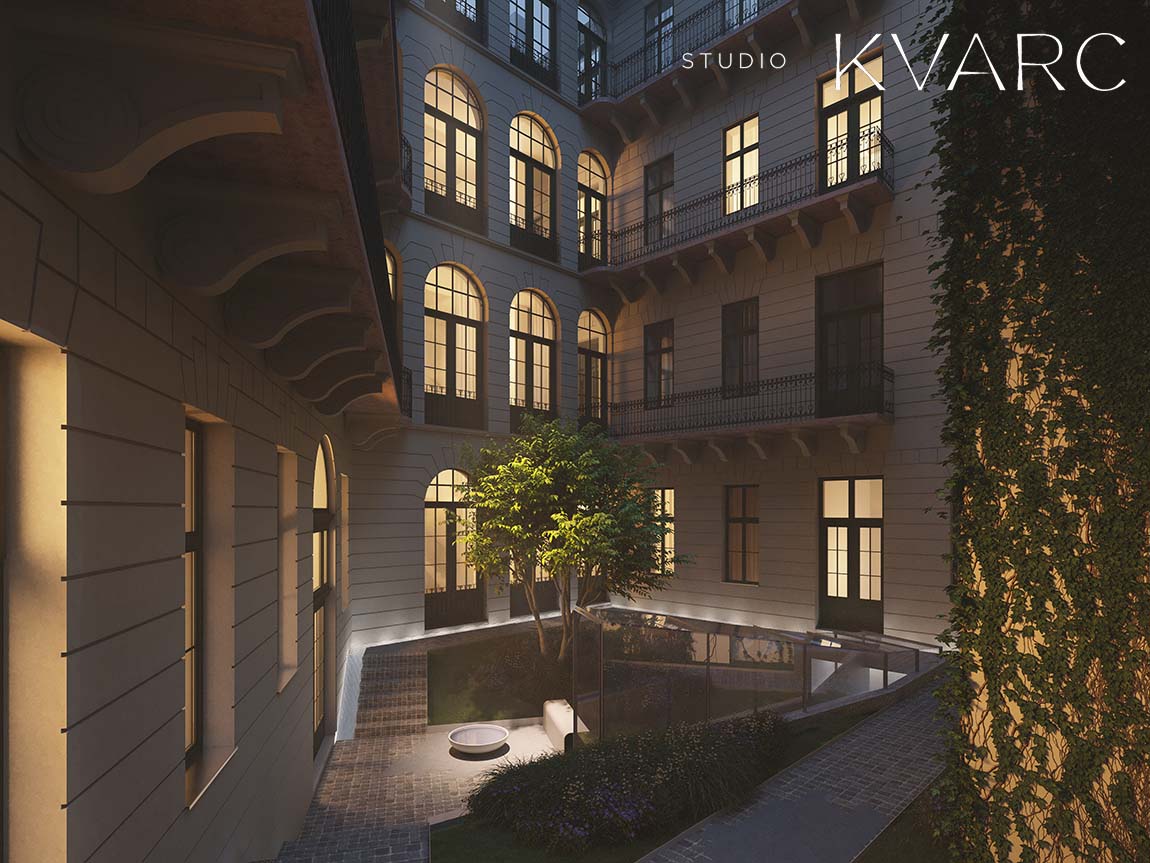 On the Körönd side under the cour d'honneur, an underground garage will be established. The cars will travel through the main gate made of wrought-iron, on the same route that once horse-drawn carriages were driven through. The courtyard's green surfaces and cladding are planned to be renewed, and the structure of the car lift is designed to be possible to recess below ground level.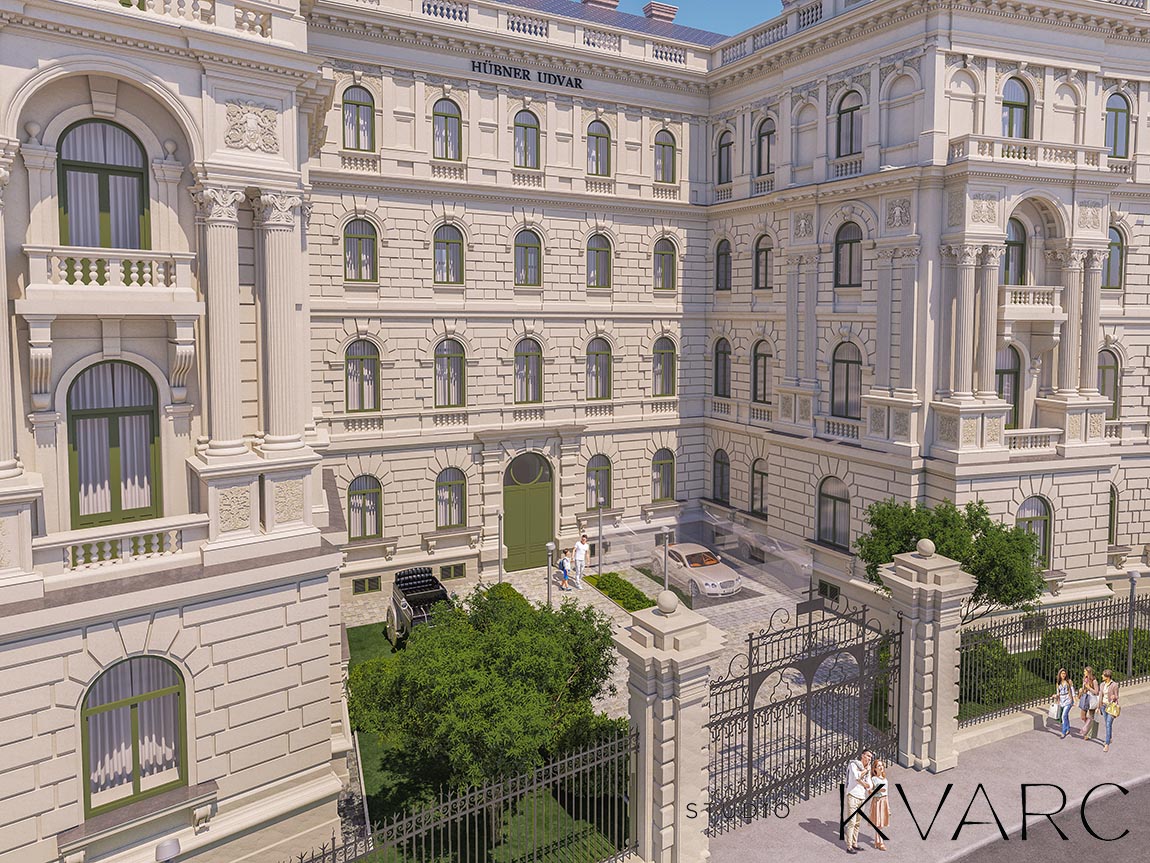 The structure of the existing towers will be retained. The lucky future owner can be happy to enjoy the view of Andrássy Avenue from a real sacral space.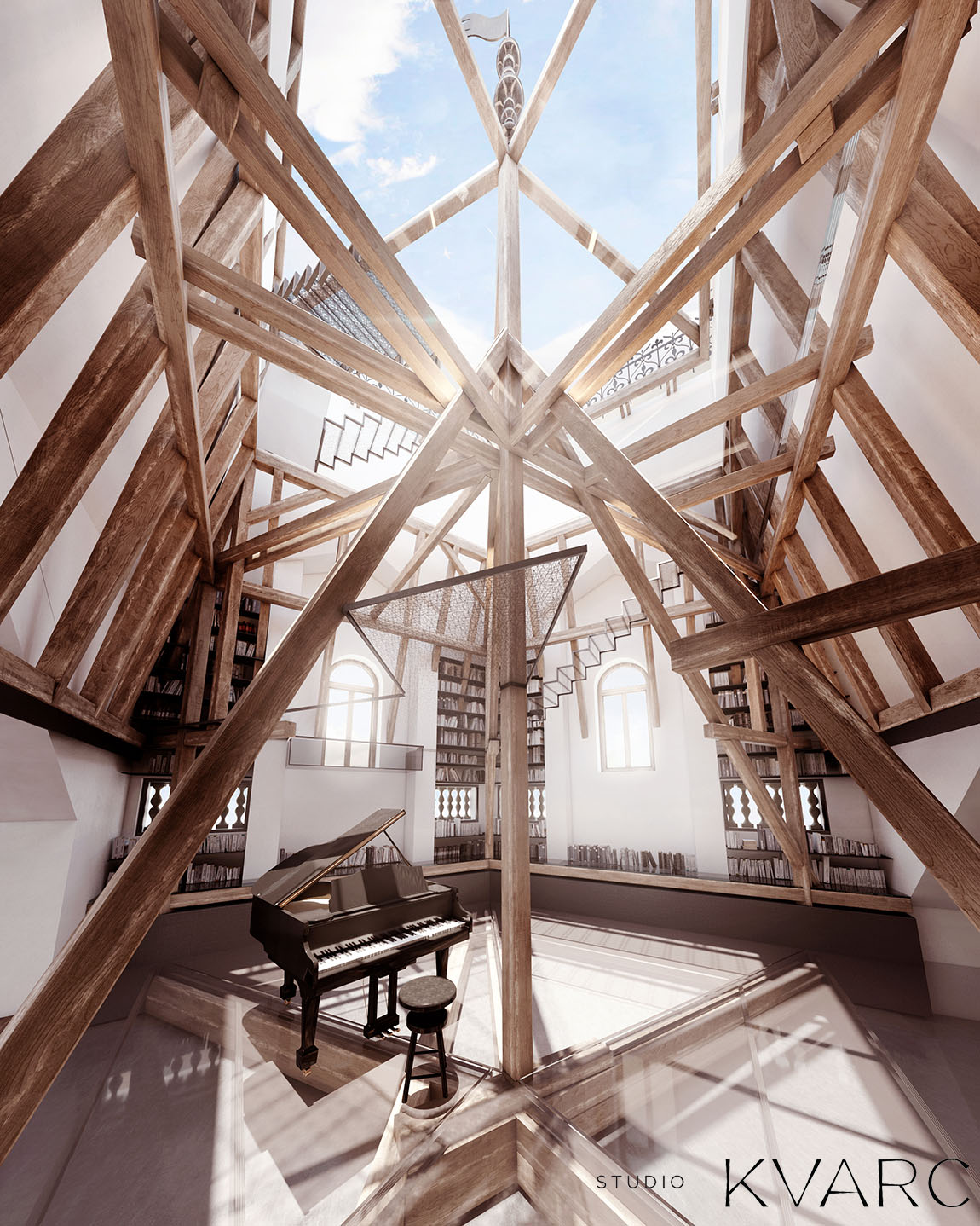 The inside of the renovated towers provides an extraordinary spatial experience.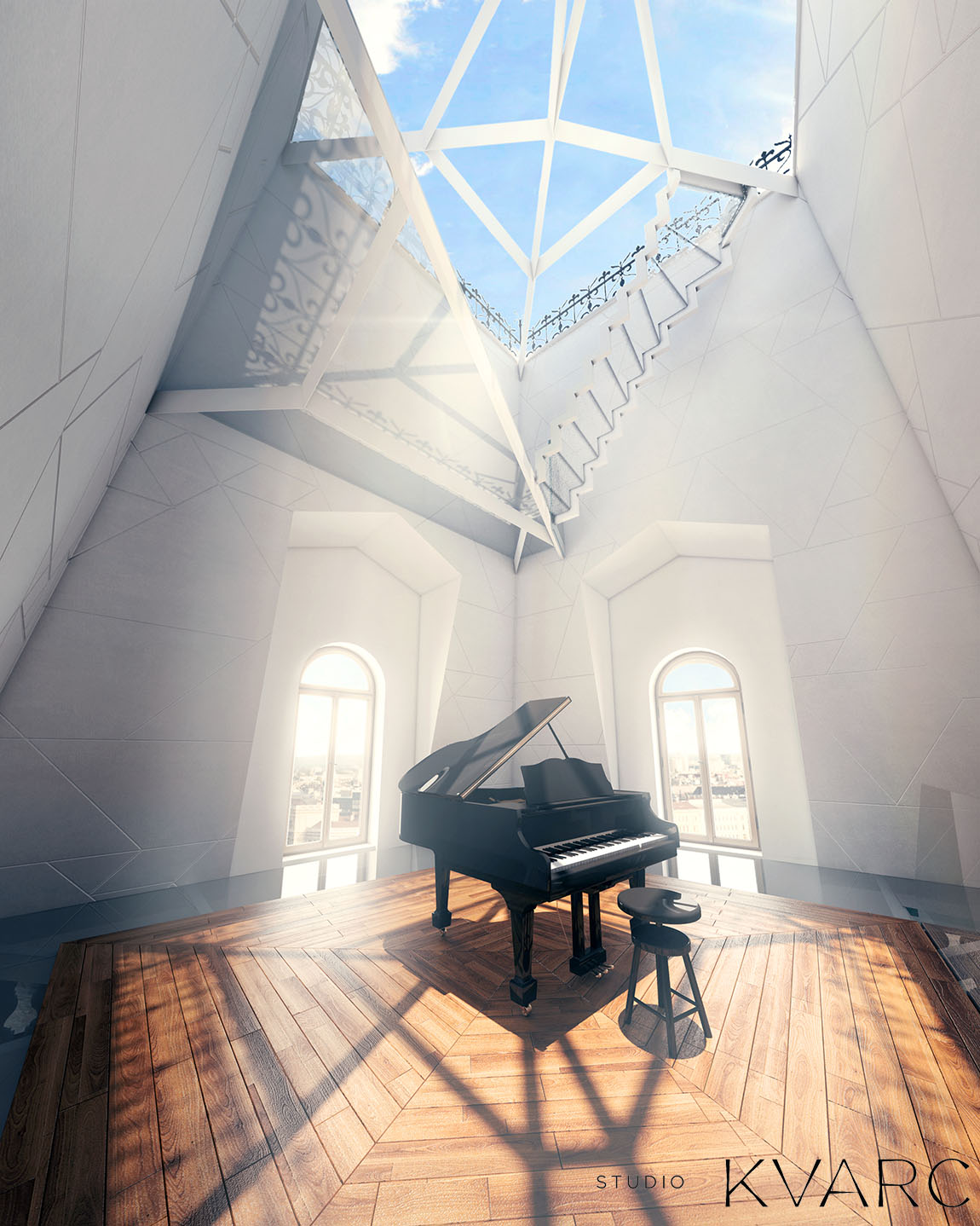 The architectural visualization was prepared by andrasronai.com.