Floor
extension
in
Zichy
Jenő
street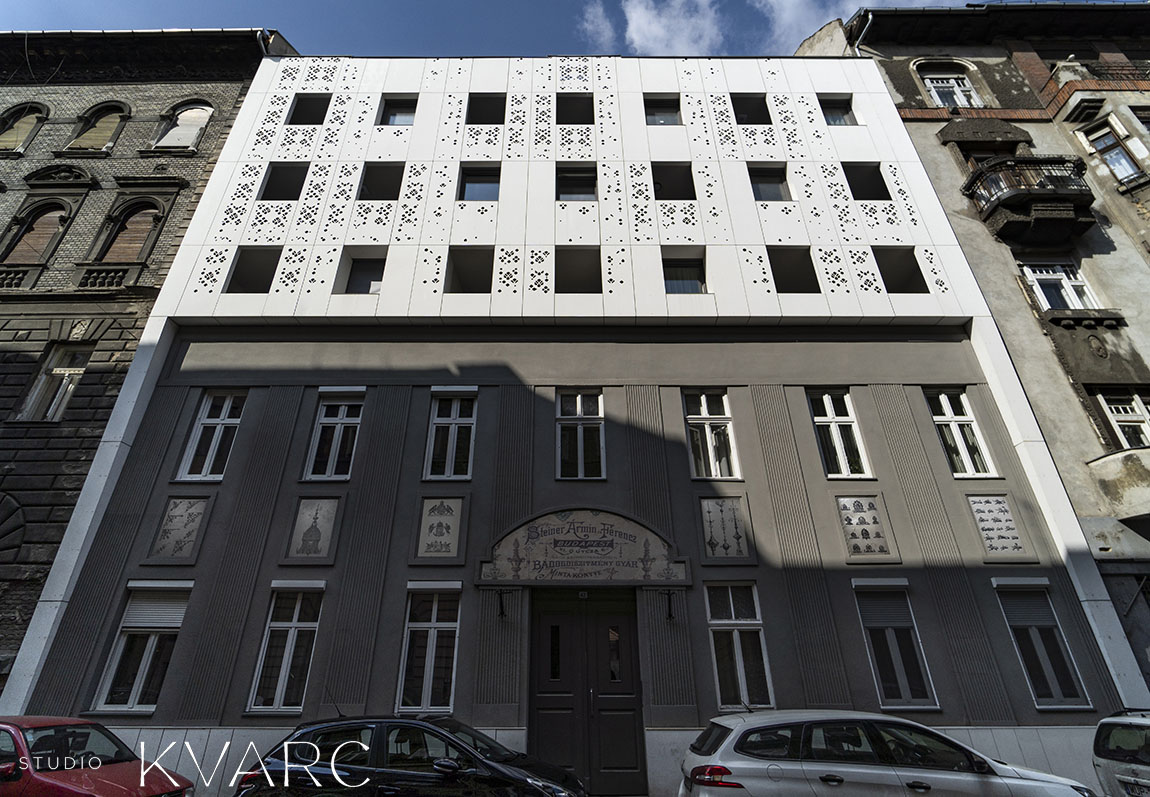 42. Zichy Jenő Street 6th district Budapest 

The renewal of a small but historic downtown building by floor extension. Construction is still in progress.

Scale: net 1200 m2 extension, 13 new flats
Investor: Mark Home Invest


Our aim was to establish a compound, in which the existing building and the planned extension form a new unit with respect to the old and the freshness of the new one. Since the existing unit is a two storey building and the extension is three floors plus the loft, there is an unusual rate of expansion mass, which is usually the other way round.
So we designed a house where the expansion would surround, frame the existing building, creating a new unit.
The planned facade literally frames the old one.
The existing facade is not valuable from a monumental point of view, but it still carries a charm with its clumsiness and its street view is protected. With this thought and experiment, the story of the house itself appears on the building and the whole building is getting into historical context.
According to the theory of historical understanding of the German philosopher Hans-Georg Gadamer's, hermeneutics, man and humanity understand themselves and their world through their own history.
At every moment, we are in a historical process that belongs to our essence. All understanding happens through this historical context. The building is an architectural evocation and experiment of this idea. Framing the existing facade not only displays its own historicity but also draws our attention to the fact that our existing environment shows just a snapshot. Our buildings also have their own history, we can understand them through their history, and even they become really interesting through it as it is not only the history of building materials but also the history of ages and people as well.
And this house could tell a lot about the old ages and the old life of Pest. Among others Ármin Steiner and Ferencz's famous tinsmith factory operated here, whose motifs found in their pattern book inspired us in designing the facade perforation.
In 2014 it was found in this in this condition: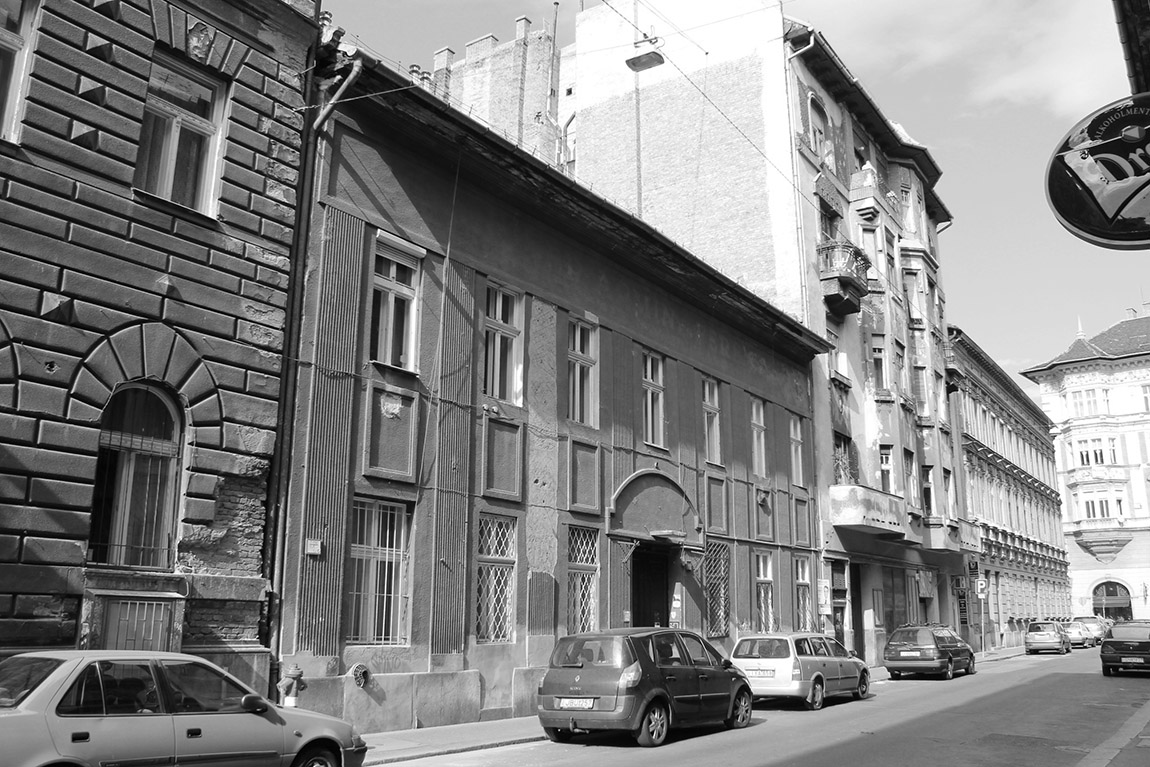 Masterpieces, made in here: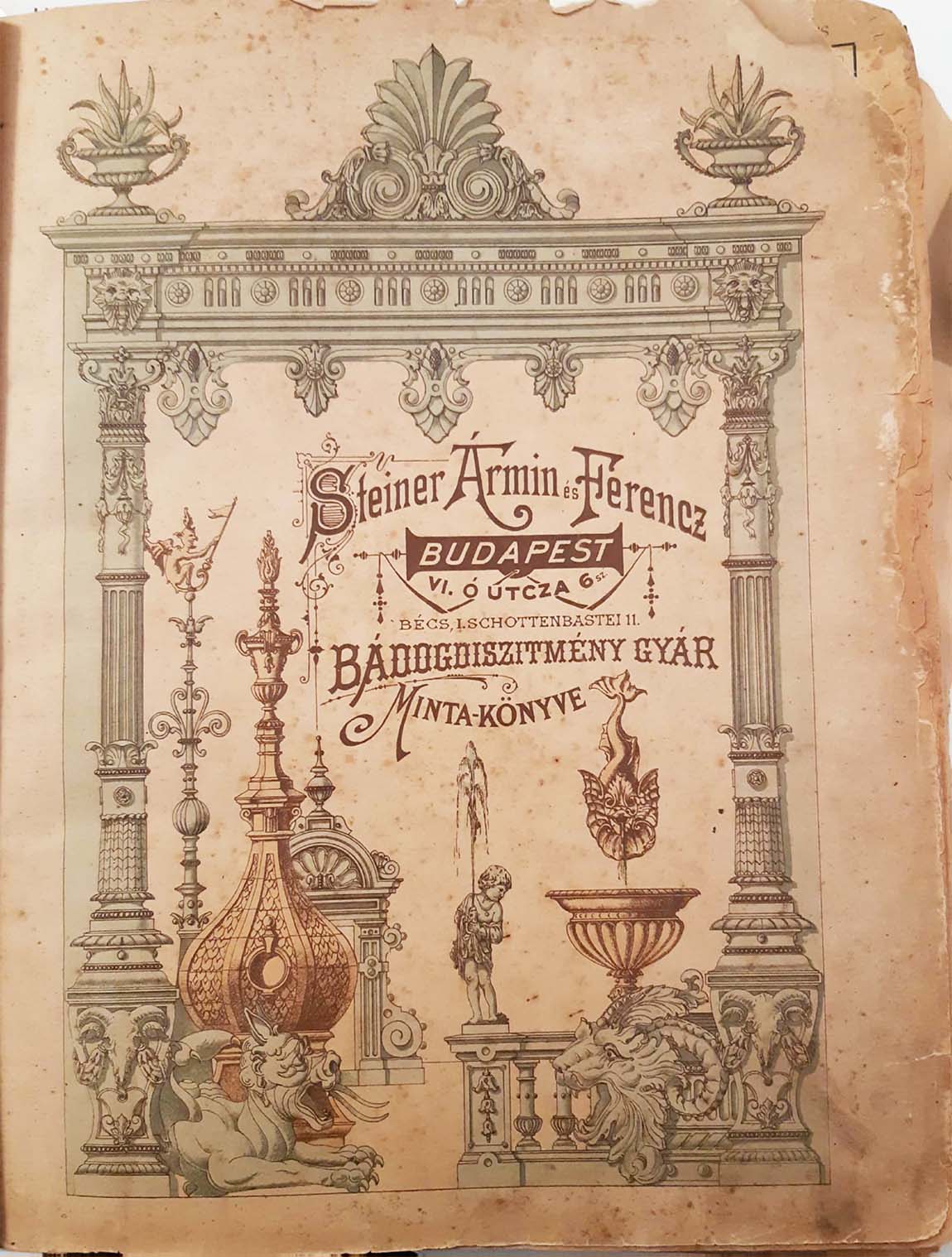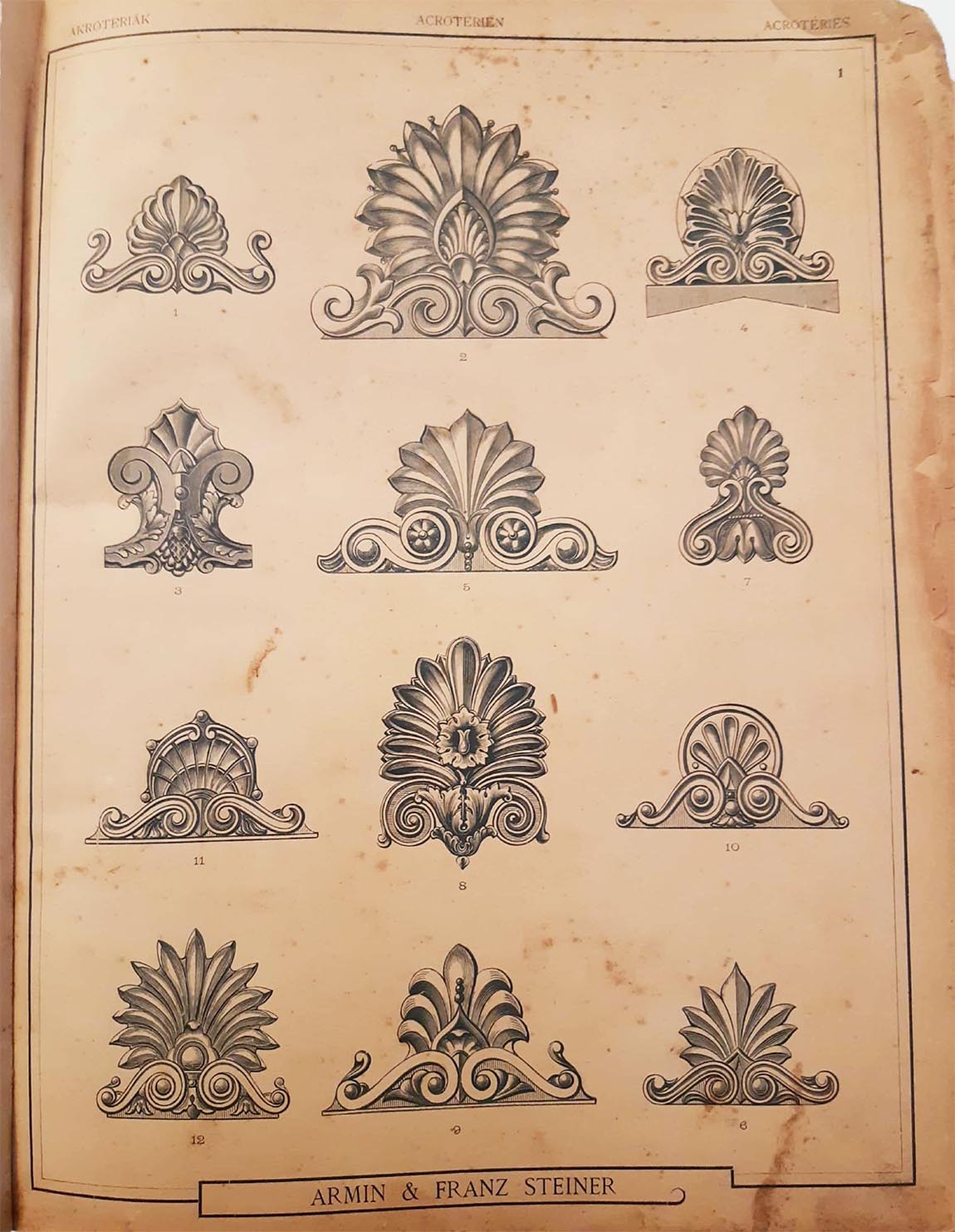 Prospective designs for the main facade with a unique pattern of perforated fiber cement cover: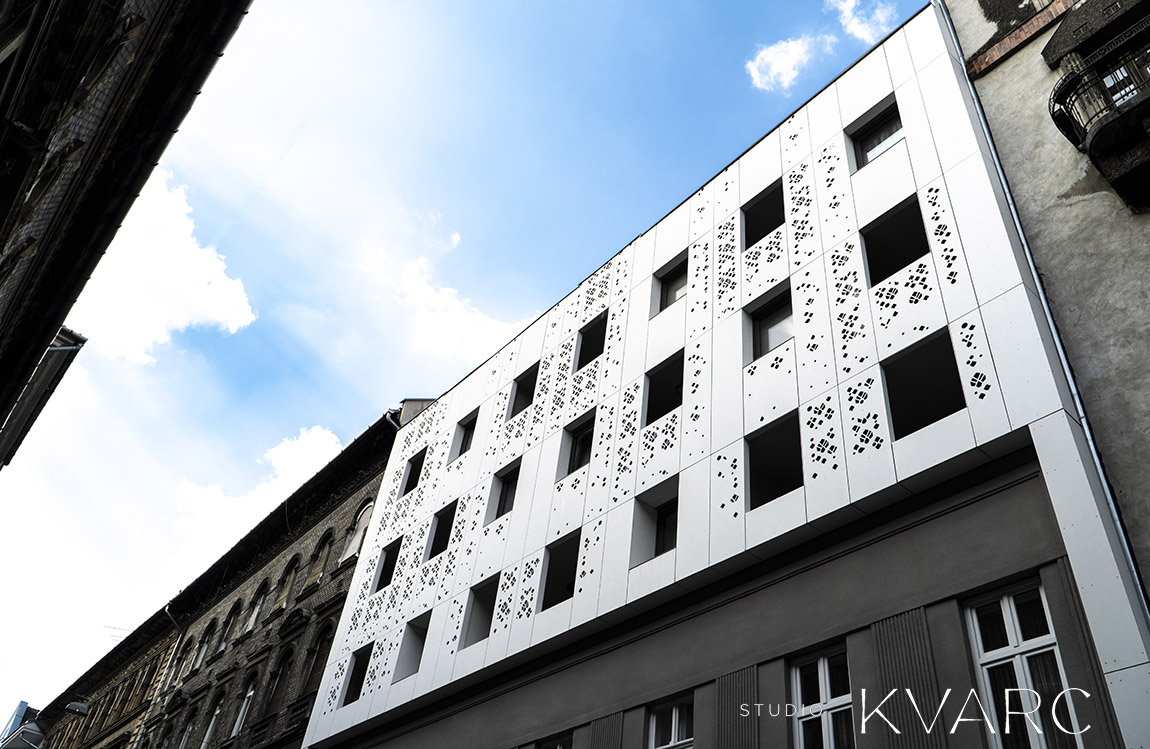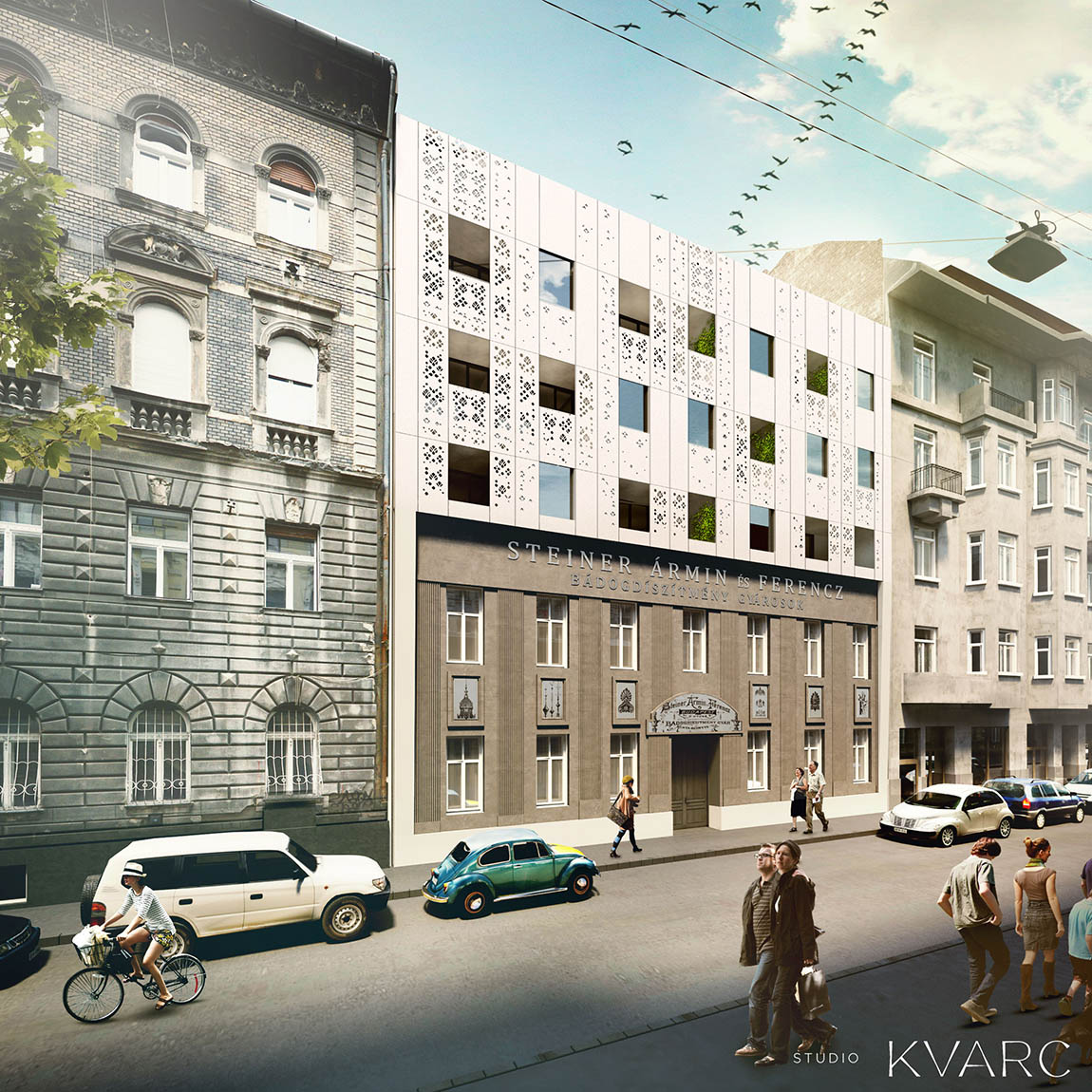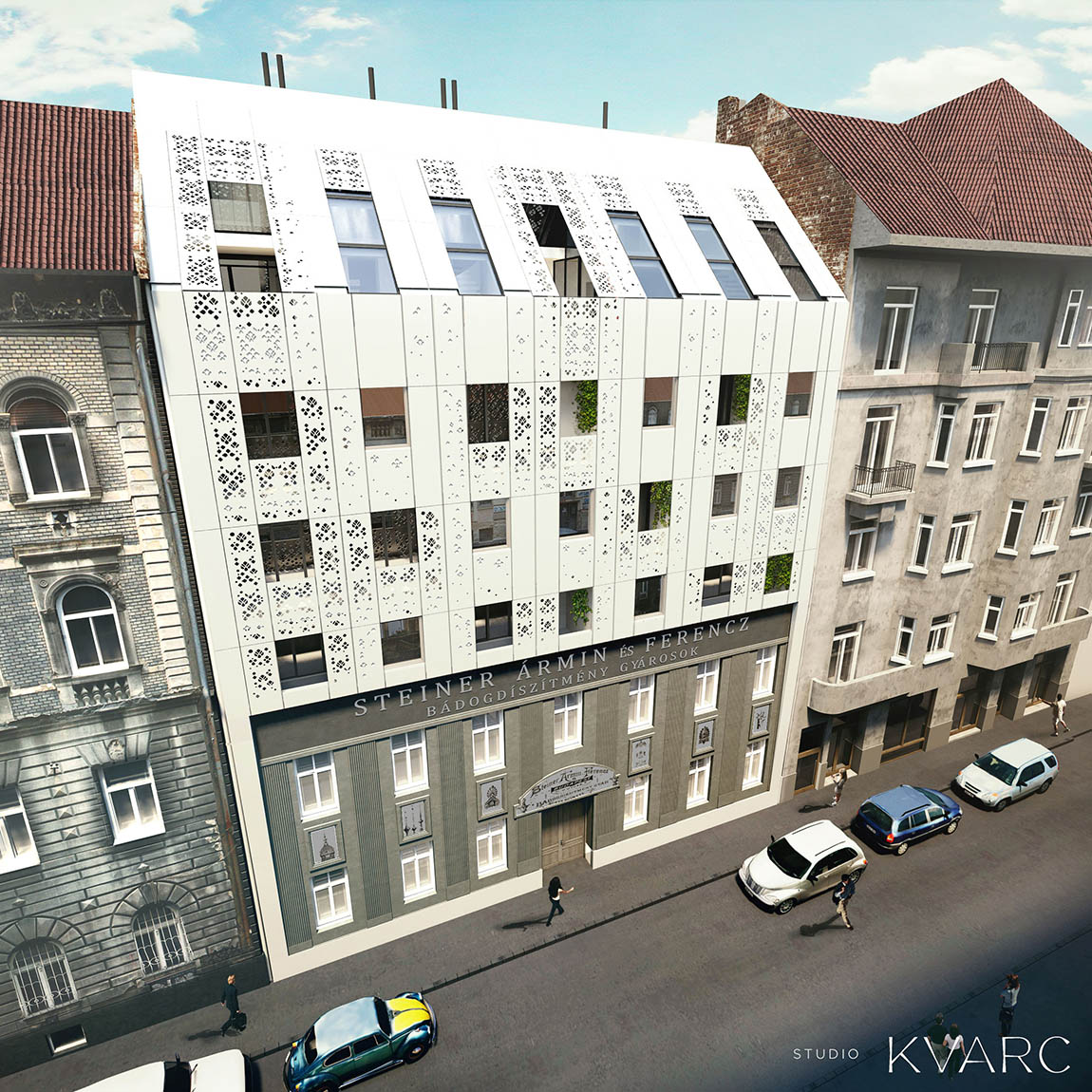 The courtyard area shows the street architecture too with as much vegetation as possible: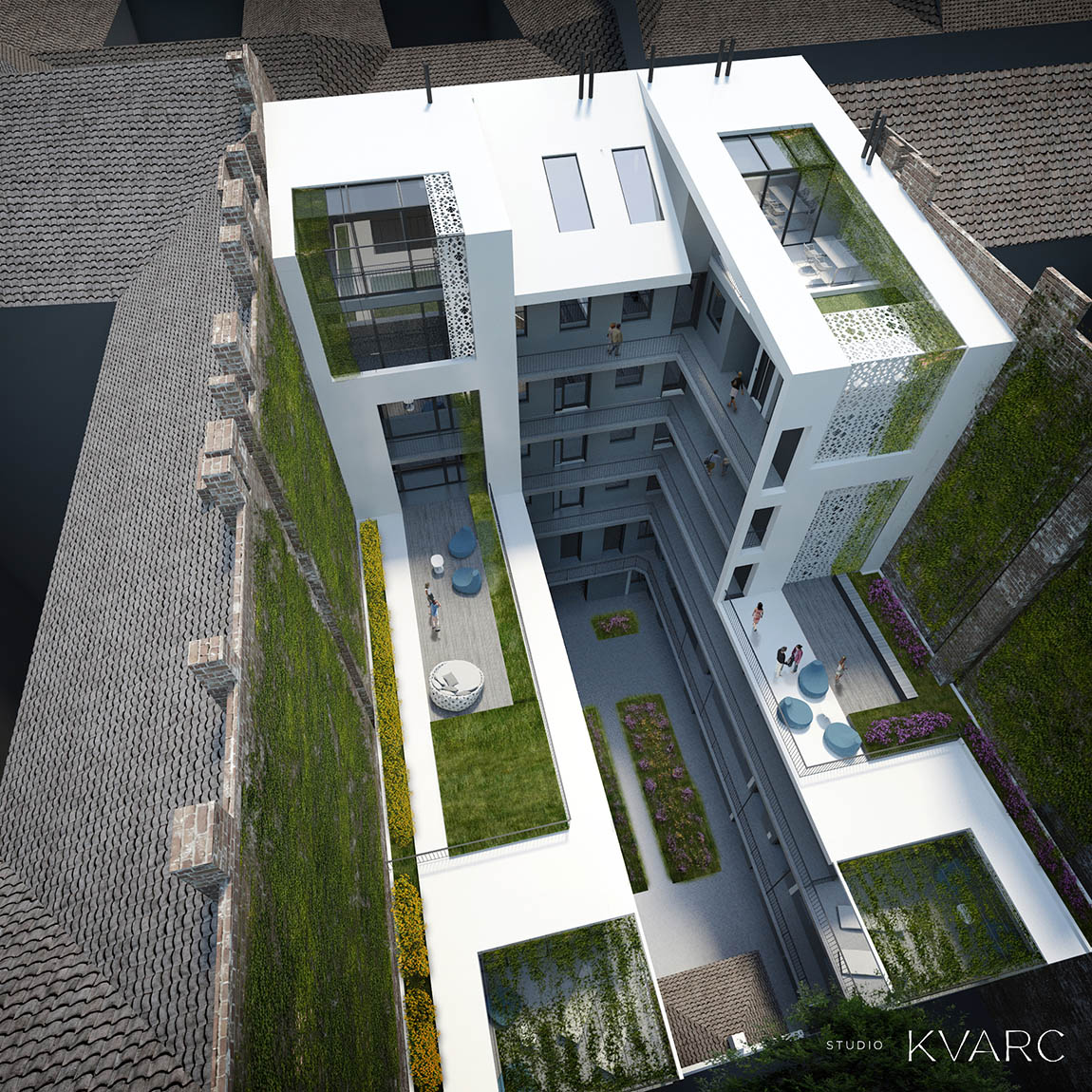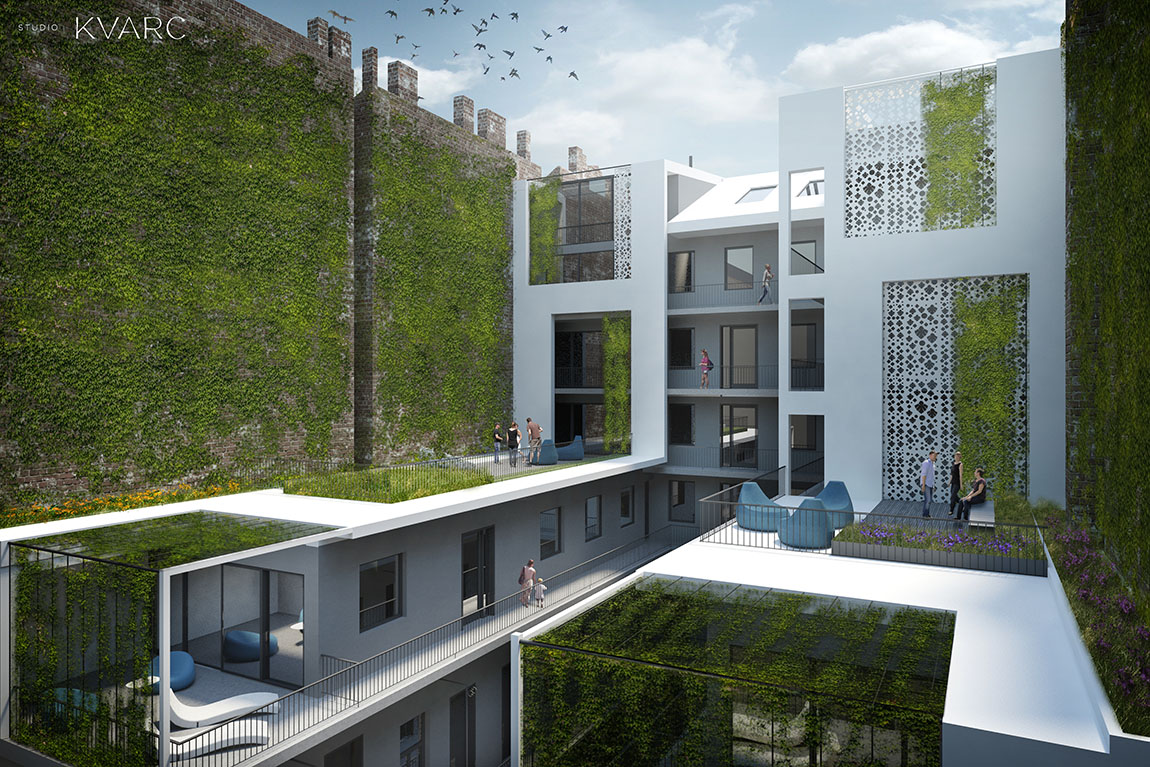 The system of motifs used on the exterior of the building also appears in the interior design, thanks to Marianna Fehér: