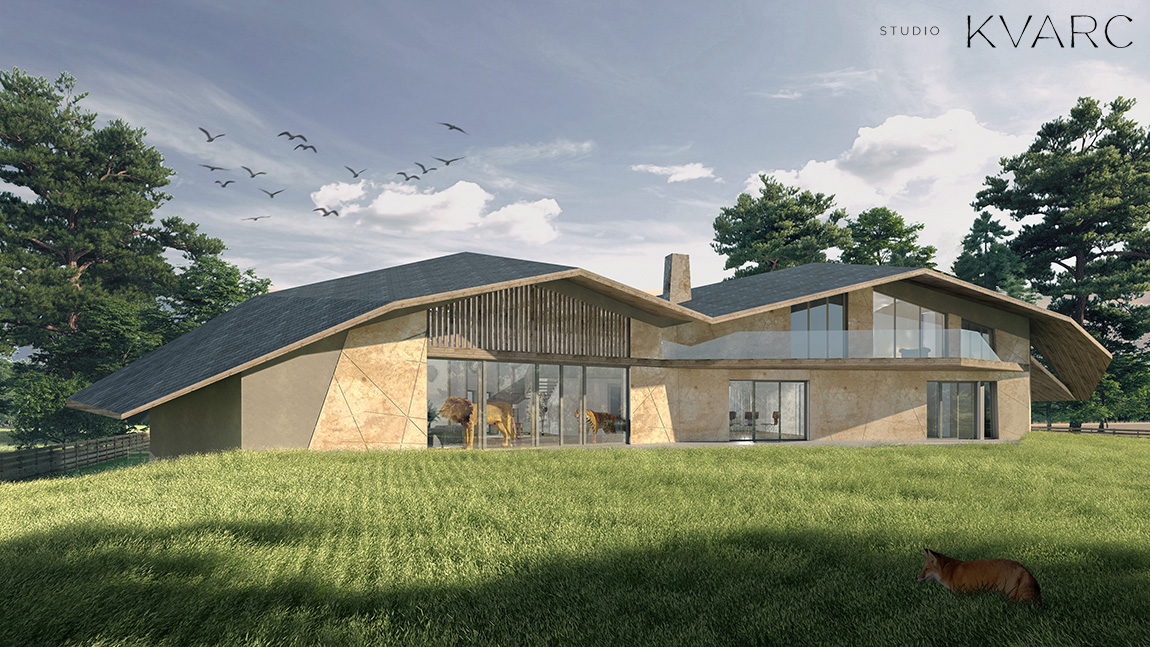 Location: Farkasmály, Gyöngyös
The building was designed for a river-side wooded area with a beautiful view to the Sárhegy. The hunter owner would like to place his African collection and trophies here.
Our aim was to create a unique building in which the hunter and the game appears at the same time, which refers to the African architecture and provides a free-form mass in nature. The house symbolizes a bird shape that descends at the foot of the mountain.
The main weight of the building consists of the lower, massive nest and the light, bird-like roof that rests on it. The bird's wings sometimes expand where functionally needed. The interior space, the nest, resembles the old hunting castles with its generosity.