Residential
park
in
Brasov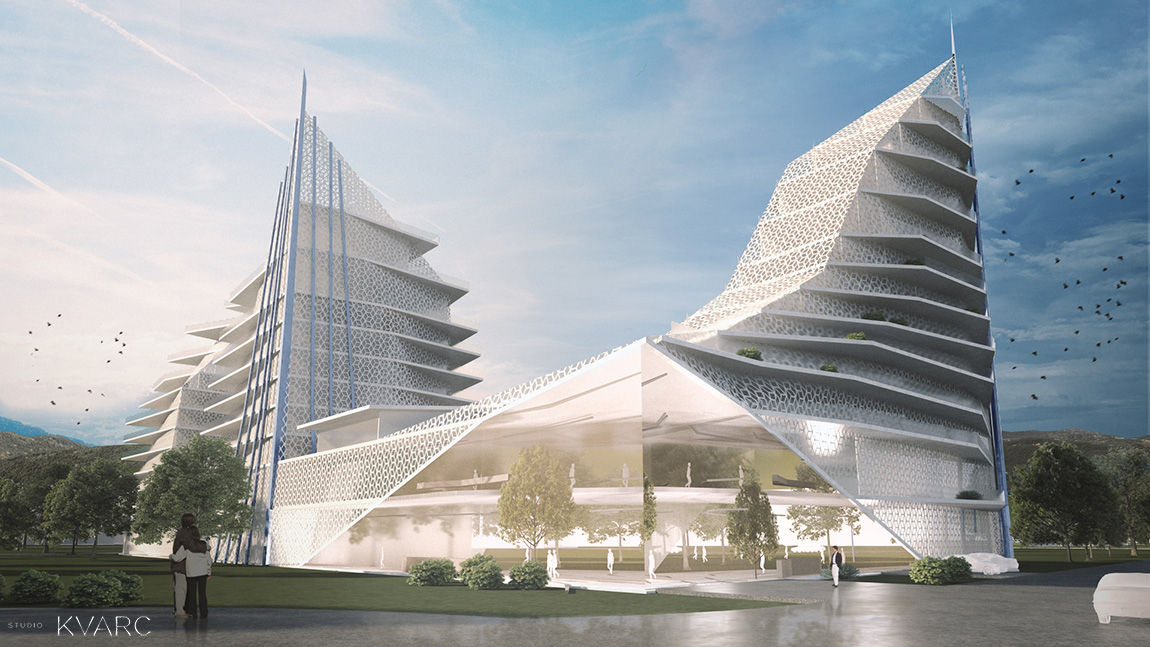 The plan of the residential park was planned to be established in Brasov, Transylvania
Scale: net 20.000 m2
Investor: Crown Group
The site is located on the outskirts of the dynamically developing city, which is surrounded by the monumental range of the Carpathian Mountains. So the concept is based on the picturesque background of the environment: the buildings reflect the nature-shaped limestone cliffs of the mountains.
The ten-storey towers well visible at a distance, put an emphasis on the developing district creating a new innovative cityscape image by their symbol- like architectural style.
As the area is still sparsely populated we have designed the residential park to be a mini city: commercial and catering units on the ground floor, offices on the first floor and apartments on the floors above them.
Behind the free forms of the building complex with a total useful area of 20.000 m2 rational structure is hidden.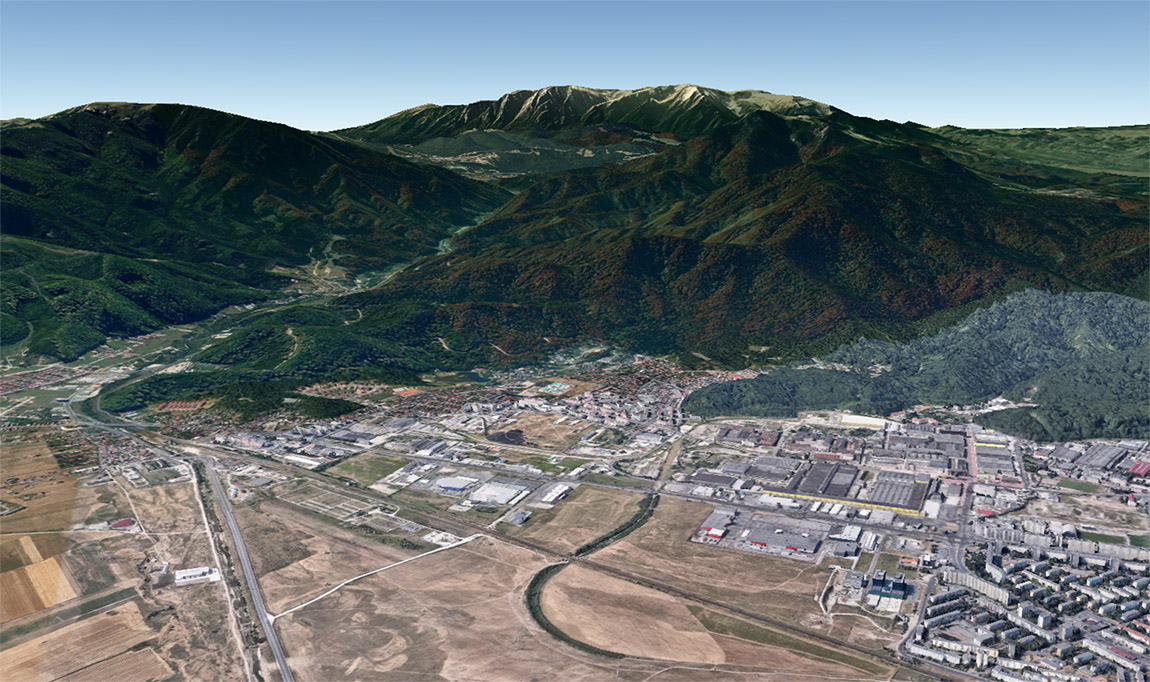 The site (source: Google Earth)
And the plans: